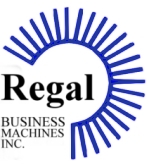 Chicago
Ph: (312) 666-4700
Fax: (312) 666-4788
South Suburbs
Ph: (708) 474-8282
Northwest Indiana
Ph: (219) 934-2800
Fax: (219) 934-2810

Dual scanning at up to 240 opm brings information into your workflow fast
Large 10.1" color panel with a new mobile connectivity area
Standard IWS/web browser
Standard 4 GB of memory
High processing CPU to provide high performance for office usage as central MFP
Downloadable apps from our Konica Minolta Marketplace to improve your productivity
Konica Minolta participates in EPEAT, a ratings standard for measuring electronics products' environmental impact.
Can be used for low cost variable data printing.
Optimized for Unity Desktop Professional scanning and repurposing software suite.