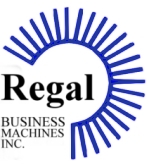 Chicago
Ph: (312) 666-4700
Fax: (312) 666-4788
South Suburbs
Ph: (708) 474-8282
Northwest Indiana
Ph: (219) 934-2800
Fax: (219) 934-2810
The 9 inch operation panel
The 9 inch operation panel provides user friendly interface and intuitive operability. 4 hard menu keys at the bottom of the panel and the on-screen soft menu keys can allow user to register up to 9 commonly used functions such as copy, scan/fax, preview or soft numeric keypad.

Widgets function
Text boxes, icons, or GIF animations can be posted on the MFP operation panel like the sticky notes. These can be used to display office communications, MFP usage rules, or warnings.

Standard web browser
The multi-touch UI in the operational panel can be used to display and print out web page contents. It is convenient for print required portions of PDF files that can be viewed on websites, or to print maps for places you are about to visit.

The product design
The bizhub C368 series adopts the easy and intuitive INFO-Palette design and smart user interface. To ensure, to always provide the same user experience in any business situation through the seamless operation no matter from the PCs, tablets or smartphones.